Building community through music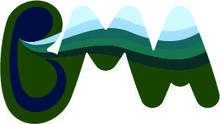 Botetourt Music Academy has been open since the Fall 2021, offering children's choirs for ages 8-18. Focused on building community, all are welcome to join together in song, from every faith, every school, every home. Training will include theory, sight-singing, healthy vocal singing, and teamwork, laying a strong musical foundation that can cross all musical endeavors. The mission behind this choir is to create ambassadors of music–children who learn fluency in music through a foundation of knowing the simplicity of solfege, children who become life-long learners of any subject, and children who will grow into adult concert-goers. Though this choir is not performance based, members of the choir will have the opportunity to share music at concerts throughout the year. During the academic year, the choirs rehearse on Wednesdays, 4:00-5:30pm, at St. Mark's Episcopal Church in Fincastle. To register for the Botetourt Music Academy, please select Registration from the Botetourt Music Academy menu.
Botetourt Music Academy Staff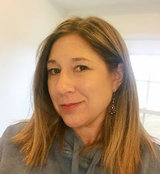 Lisa Uotinen, Collaborative Pianist, studied piano in high school and at Wheaton College. After college, she joined the Music and Dance Staff at Colonial Williamsburg and performed solo and ensemble Baroque and Classical music on the harpsichord in recitals, concerts and educational programs. After receiving a Master's in Education from Virginia Tech, she taught Work and Family Studies for Roanoke County middle and high schoolers. She is currently the pianist for Church of the Transfiguration in Fincastle. She is married to Karl and has 3 children. They live in Botetourt County.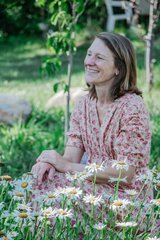 Returning to her native Virginia and living in Botetourt County, Anna de Groot-Preston, Artistic Director, delights in her life as a teacher, an accompanist, and a vocal coach. A seasoned teacher of 26 years, Anna has served on the piano faculty of Westminster Conservatory as well as Shenandoah University's Arts Academy. Anna has accompanied choirs along the east coast and as far west as Michigan, including The American Boychoir, The Princeton GirlChoir, Princeton ProMusica, and the choirs at Interlochen Arts Camp. In addition, she has loved collaborating with conductors across the world at honors choir events for the American Choral Director Association. Anna received a Bachelors of Music in Piano Performance from James Madison University. Before moving to Botetourt County, Anna lived in Princeton, New Jersey, continuing her musical studies at Westminster Choir College. She completed two Masters of Music degrees at WCC; Piano Performance and Pedagogy in addition to Piano Accompanying and Vocal Coaching. Currently, Anna is pleased to collaborate with Opera Roanoke, as well as the Roanoke Symphony, and she is busy teaching her wonderful piano students. Commencing her eighth year, she serves on the board for Woman, Cradle of Abundance, a non-profit that empowers women in the Congo, and is creating a lasting concert series for their benefit. Most recently, Anna has been named Minister of Music at St. Mark's Episcopal Church in Fincastle and is thrilled to have successfully launched Botetourt Music Academy. Anna greatly enjoys being a mom of four extraordinary children.
Joel Bremner was raised in Ashland, VA. He began his formal instruction in piano at the age of 7, and in high school concurrently studied piano with Dr. Paul Hanson (University of Richmond) and organ with Dr. Ardyth Lohuis (Virginia Commonwealth University). He received a Bachelor of Arts degree in music from Bridgewater College. While there, he studied organ under Dr. John Barr and Dr. Larry Taylor as well as choral conducting and voice under Dr. Jesse Hopkins. He was Handbell Director for two years at Bridgewater College, and also served as the Assistant Director of Music at Bridgewater Church of the Brethren. Bremner received a Master of Music degree in Choral Conducting at The University of Mississippi, where he studied under Dr. Donald Trott. He was the coordinator for the Ole Miss Choral Festival, the high school recruitment coordinator for the choral and voice departments, served as the director of the University of Mississippi Women's Ensemble, and served as accompanist to the Ole Miss Women's Glee. Bremner was the director of the Choral Music Programs at James River High School (2008-2017), Read Mountain Middle School (2020-2022) and Lord Botetourt High School (2008-2022). He served on the District VI Committee for the Virginia Choral Directors Association for 13 years, has served as a guest conductor for honor choir events, and has served as an adjudicator for district performance assessment events in both Virginia and Mississippi. He is the author of The Choir Reader, and resides in Botetourt County with his wife, Rachel, and 4 children.